Below Grade Concrete Waterproofing San Diego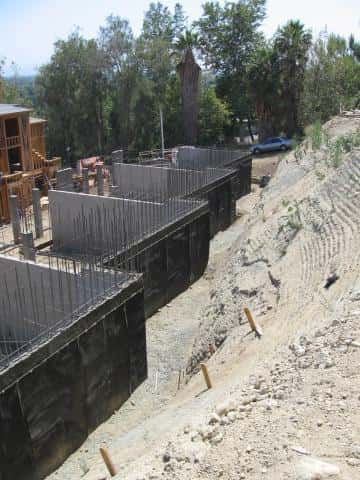 VS Construction Group, Inc. delivers customized below grade waterproofing solutions.
Our unique Southern California climate and soil demands expertise when it comes to preventing moisture intrusion and proper drainage. Our highly-skilled technicians can install and maintain below grade waterproofing projects of any kind.  Our experts know exactly the right solution for soil walls, lagging walls and concrete free standing walls. Waterproofing membrane systems used under foundations create a completely enveloped structure free of damaging moisture.
Parking Structures
Subterranean Parking Structures
Foundation Walls
Between Slab, Under Slab, including submerged conditions
Footing Drainage
Site Retaining Walls
Planter Areas
Green Roofs